SAM Info Systems
Effective Internet presence is one of the key factors that might lead to successful business venture. Websites that lead to enquiries, generate sales are as asset to business; at SAM Info Systems we work towards providing you the right solution. We provide you services for website design & web development. Besides offering creativity in our web designing ventures we integrate strategic planning & business intelligence so that the website becomes your prominent earning tool.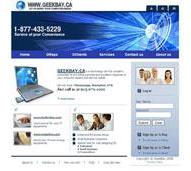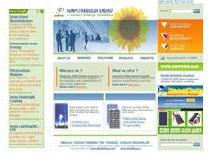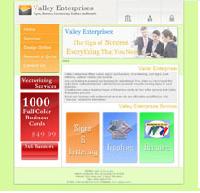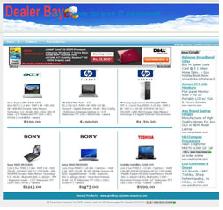 We realize that every business is unique, and therefore every site needs an exclusive designing and development solution, especially crafted to suit its particular business needs. We help our clients, to communicate better, and find the right strategy for their business needs. We take extra care while handling the various issues such as use of vivid color schemes, balanced layouts, appropriate use of space and sizes and good integration, as all these compose together to form basis for a good website.
Besides insistence on look and feel and user friendliness as well as all prominent features such as search engine friendliness, aesthetic appearance are given a high importance. SAM Info Systems has become synonyms with quality and list of satisfied clients can happily vouch for that. We provide web designing services for simple HTML website, E-Commerce/ Shopping Cart, logos, banners and much more.
Some of the offering provided by our web designing & development division :
Requirement Analysis.
Layout and Graphic Designing, Website Content Planning.
Website Design ,Website Redesign,Website Maintenance.
E-commerce Development.
Corporate Branding and Logo Design.
Flash Intros & Animations Designing.
Content Management Systems.
Database Driven Websites.
Custom Web Solutions.
HTML Coding & Java Scripting. Our constant endeavor is towards providing neat, user and business friendly websites. Our professionals have extensive domain and industry knowledge and they effectively use their insights to deliver efficient results.

Professional and creative website design is one of our strengths. We always follow the latest trend in the internet world and provide outstanding web design. We also develop integrated content management tools that help website administrators update their website content easily; even non-IT staff are able to update the websites with just a few clicks. Our project managers can provide our customers with valuable suggestions on how to improve their websites in order to promote their organizations' images.
Please contact us to know more about our services.

Please see our Portfolio